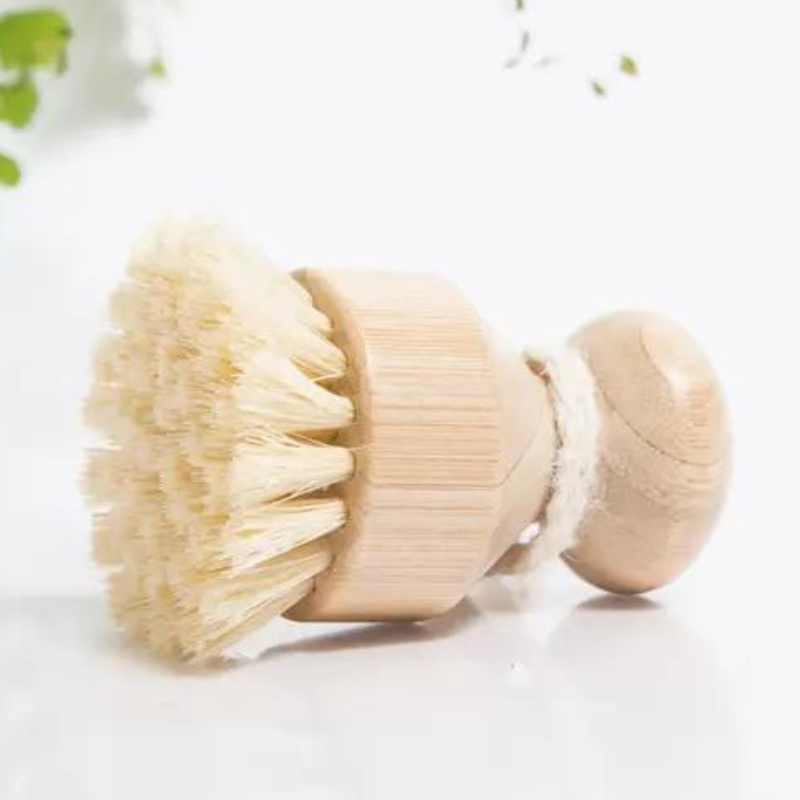 Brooklyn Made Natural
Bamboo and Hemp Kitchen Dish & Veggie Scrub Brush
$9.00
Say goodbye to stubborn food messes with this Bamboo and Hemp Kitchen Dish & Veggie Scrub Brush! Crafted from eco-friendly, sustainably-harvested materials, it's the perfect choice for a clean and green kitchen. Get scrubbing, and get ready to shine!
Materials: Bamboo handle, Hemp bristles, Cotton rope
Measures 3 1/4 inches tall
All natural and compostable at the end of its life.
Pair with our Solid Organic Dish Soap!
Clean bristles regularly with soap or vinegar.
This little scrub brush is the perfect addition to your Zero Waste Kitchen!